Japanese wolves, Man With A Mission band, are ready for two big shows in Moscow and St. Petersburg in 14th and 15th of March. They just released new single 'Left Alive' in the end of February and gladdened admirers with a LP 'Chasing the Horizon' in 2018. Just before the concerts Eatmusic talked with Jean-Ken Johnny, guitar and vocal of the Man With A Mission, and asked him a few questions about some professional secrets, inspiration and being a rock wolf.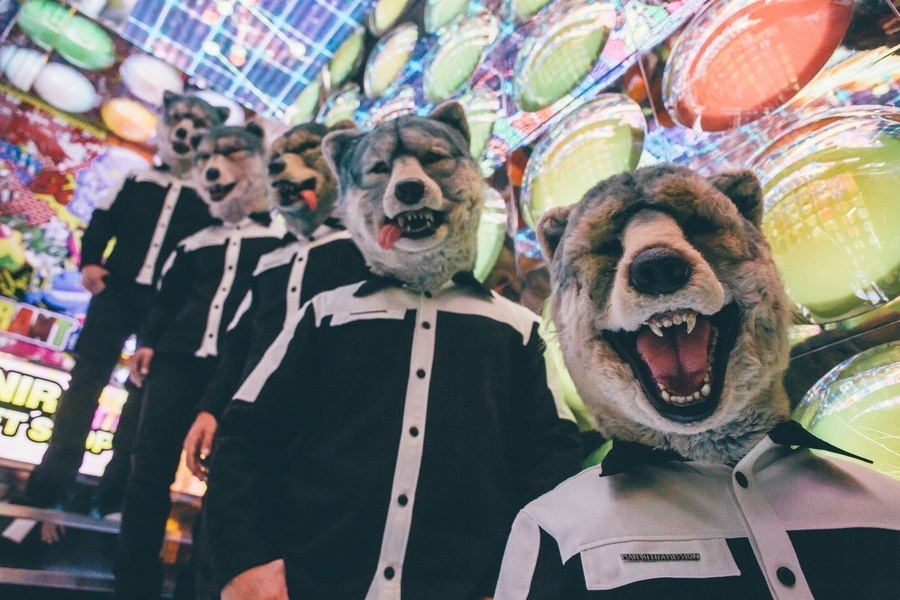 ЕМ: Hello, Jean-Ken! Nice to know you and guys are coming to Russia again! What was your impression of Russian audience in 2017 at Dobrofest and what do you expect from your concerts in Moscow and St. Petersburg now?
Jean-Ken Johnny: It was so great, and the tour with Rise Against in Russia was amazing. There already was a fan base of our band and that was just so heartwarming. We can't wait to see them again and the new audience too!
ЕМ: A few days ago you dropped a new single 'Left Alive' for the Square Enix video game by the same name. This activity is well known for your band already, you're pro at it. Can you tell us about some secrets or skills of making such soundtracks? Do you have your own ultimate formula?
Jean-Ken: Theirs is nothing like a secret to it my friend. It's all about loving music and dropping the sounds you think is cool.
ЕМ: By the way, do you play video games? Tell us about your favorite.
Jean-Ken: We do, and especially the drummer Spear Rib plays a lot. I think his favorite is CRUSH ROYALE.
ЕМ: Do you focus on music in a game process?
Jean-Ken: Of course we do! Games and music are very relevant and effective to each other.
ЕМ: You released new album 'Chasing the Horizon' in 2018. It's very eclectic and interesting. What's more important for you as musicians: to follow the trends and stay on top or to experiment with different styles to find your own?
Jean-Ken: I guess both is important and it's all about balancing it, and it really doesn't matter if it's new or old because what matters is that it's "good" or not. But I'd say being aware of the trend is not bad, but easily poking and choosing it with no will isn't a smart thing to do. Also being too stubborn and not even accepting the chances of trying is another dumb posture. I believe stubbornness and reflexivity are both required to make music.
ЕМ: You collaborated with Patrick Stump (Fall Out Boy). After making of 'Dead End in Tokyo' single you said in some interview that work with him was magnificent. Is that any chance that someday we will hear Man With A Mission and Fall Out Boy play together?
Jean-Ken: I hope there is!
ЕМ: By the way do you know any Russian musicians? And can it be interesting for you to work with them?
Jean-Ken: I loved "Origa" Her voice was just divine. I believe a lot of people in Japan know "t.A.t.U".
ЕМ: Your songs are full of different interesting topics – especially about human nature and great idea of moving forward. Where do you get your inspiration for lyrics? Does your life experience help you?
Jean-Ken: It does indeed. A lot of inspiration comes from all the novels, movies, comics I enjoy. Even comes from a slight moment of the sight of a beautiful landscape or painting or whatever. Well I guess that's all "experience".
ЕМ: You're huge anime fans. What other kind of arts inspired you?
Jean-Ken: Novels, Paintings, Movies and as a wolf, I'm a huge fan of human culture.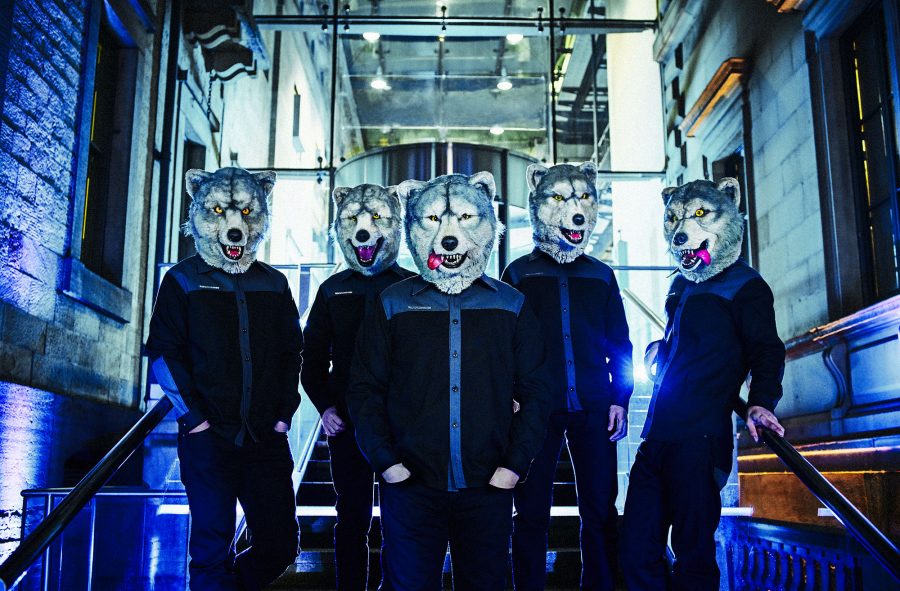 ЕМ: Usually we have a short pop quiz with our guests. Our questions will be simple and you don't need to think too long. Let's go!
What place every person needs to visit by the first time in Japan?
Jean-Ken:  Kyoto or Hokkaido
What was the coolest music festival you've played on and now recommended?
Jean-Ken:  FUJI ROCK FESTIVAL. Dreaming about playing at GLASTONBURY.
To write music apart and deal with your music parties together lately or to have a nice jam on studio and find something interesting in the process?
Jean-Ken:  Apart and then jam.
Can you describe your sense on the stage in three simple words?
Jean-Ken:  Impulsive, electric, possessed.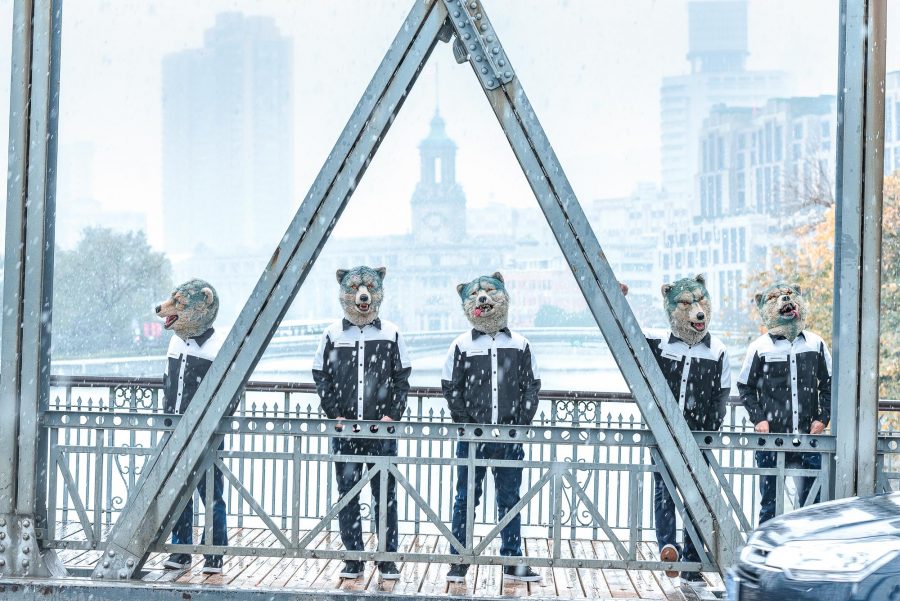 ЕМ: You know, a lot of people afraid of wolves. So can you call your pack of wolves rule breakers and fighters with this stereotype?
Jean-Ken:  Being feared is sad but it's also a sacred thing. In Japanese the word "fear" has two meanings one as a general fear, and one as a fear and a respect to a devine subject. But we're friendly and don't bite so no need to be afraid.
ЕМ: Say something good and inspired to your Russian fans and our readers!
Jean-Ken Johnny:  Thank you all so much for supporting us and I still remember the first visit in Russia when there were already a lot of fans gathering to see us and that was just so amazing. We're so proud to be back and can't wait to see you guys go crazy with us!
---
For Russian version check here.