The rising stars of brit-pop Alias Kid came back with big solo gig that was set in Moscow in club Fassbinder on 29 of October. The band that had been signed by music Mogul, Alan Mcgee (explored legendary Oasis), are ready to make some hot with their rock-n-roll Manchester sound. We're successed to talk with guys before concert and found out interesting details about their debut album recordings and impressions that left Moscow's views.
We spoke with Maz Behdjet (Vocals, Guitar), Sean O'Donnell (Guitar, Vocals) and Colin Ward (Drums) while Nick Repton (Bass guitar) and James Sweeney (Lead Guitar, Backing Vocals) tuned their instruments and were preparing for a show.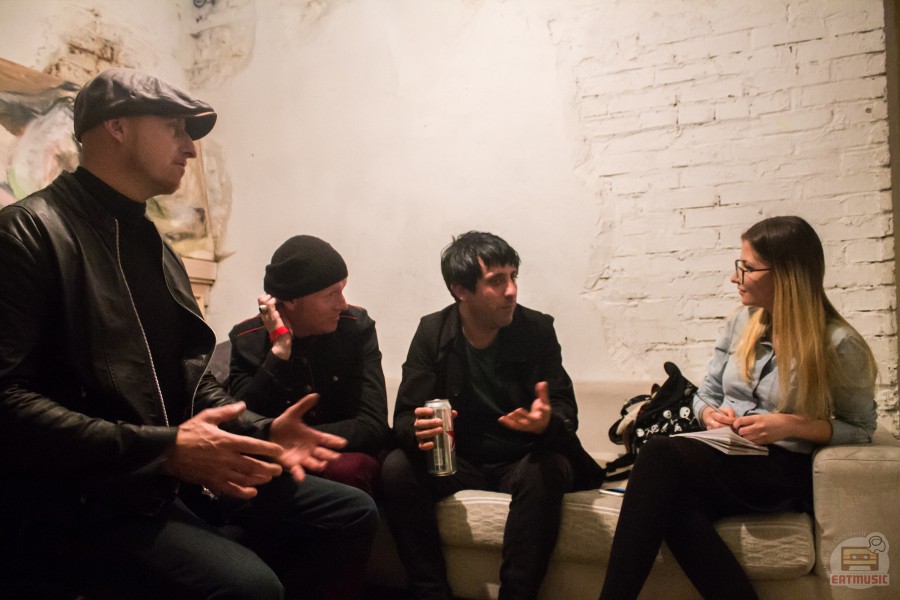 EM: Hi, guys! Glad you came to Moscow again! This night going to be rousing and hot!
Maz: (laughing)
EM: How are you this evening?
Maz: We're on top and glad to be back to Moscow! We were waiting to come back but it took a year cause it's hard to get time for all this things.
EM: Do you like Moscow?
Maz: Yeah! But I didn't see very much. It looks beautiful but from only inside of the cars. It's so big as well with the roads like in most places going through the center, not like in England where roads are one length. So, it's just really big roads.
EM: I know that "Revolt to revolt" was well received by press and fans. How can you characterize your debut album?
Maz: I don't think I can really characterize cause it's not like ballet music. It consist of songs like "Shot through" and "Smoke and Ashes" and "All over now". It's got punky songs and then we've got Manchester sound that sign stories. I'm consider it's varied. When you see us on stage it's quite clean. The one more thing I like this sound. So, we're moving, I think the next time we'll record a bit much more than the life, more unpolished, a bit less recorded. So, I think it's just varied.
EM: Was it difficult to record the album?
Maz: No, we did it in four days! We signed down, played and recorded it in Glasgow. We stayed in terrible hotel, there were six beds and we got breakfast in brown paper pack outside the door. It cost 10 pounds a night but it was great because the hotel was so bad that every morning we were ready to play. That's what we did in four days!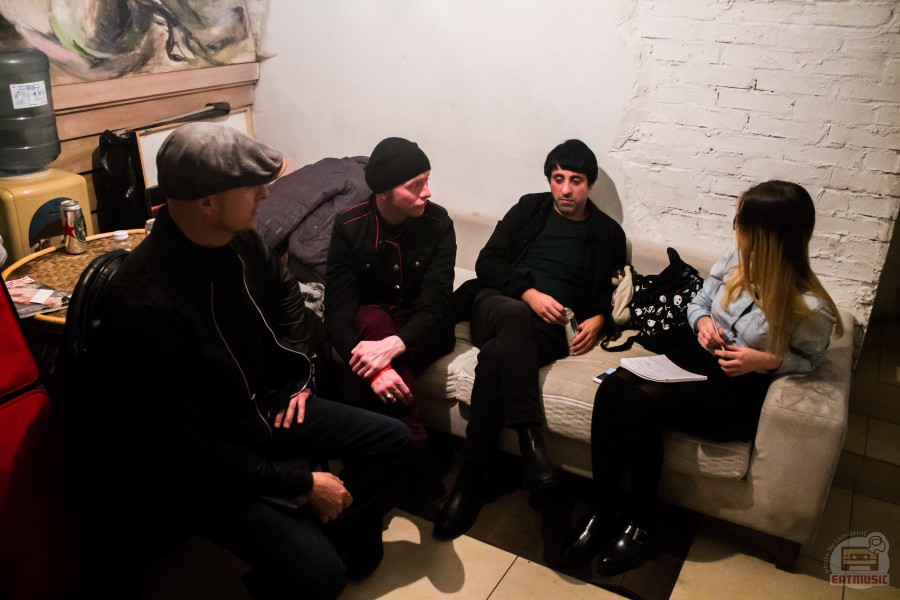 EM: Where do you get your inspiration from?
Maz: For me it's like… (thinking) I never go I'm going write song about this like most of songwriters. It's really fake. I just walk around, go home and work comes out and you don't even know why you wrote last song. It comes naturally straight away.
Sean: What else you can do in the evening? (smiling)
Maz: I've been dreaming about writing songs! (laughing) It's very important to have emotional connection with what you doing.
EM: The official site says you're working on new material. Is it true?
Sean: Yes!
Maz: Yeah! We've got so many new songs. We need more time to rehearse because we're always on tour so we're looking about now. After the album we've got maybe 4 sounds that were not in the gig and we've got about ten that we've not played. So, yeah, it's true. Perhaps, we'll have so in Febuary-March. What do you think so? (turned to Sean)
Sean:  Yeah, I think so.
Maz: We have to record it! We've been to three or two producers in UK that are well-known. We might work with them.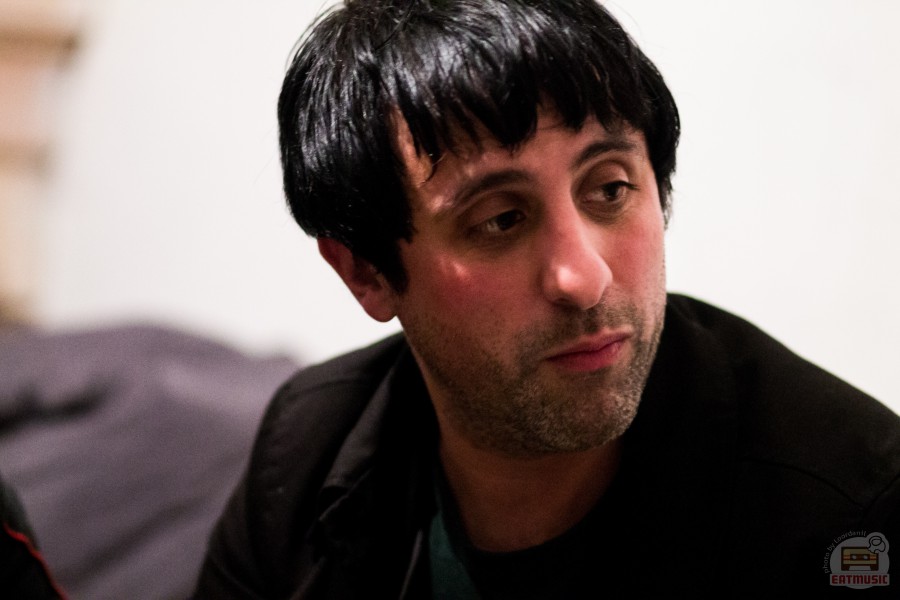 EM: You're always compared with legends of brit-pop, music band Oasis. How do you like their songs?
Maz: I love Oasis! But I don't think we're similar. Not really. It easily compare people because we're from Manchester and beside Alan Mcgee, he discovered Oasis, so there are always connections and I also think that comparison comes from… (thinking). It's a compliment! Oasis is the band who did't scared to say what they think, they were not scared to have a drink or swear. They've got own personality. So, it's partly because of the music, partly because we come from Manchester, partly because of Alan Mcgee, partly because we're normal people.
EM: If I could offer you 20 million dollars now to stop playing music, would you take the cash?
Maz/Sean: Yeah!
Maz: I could take money.
EM: Really?
Maz: It's 20 million dollars! (laughing) But I love music I'm doing and I love wondering!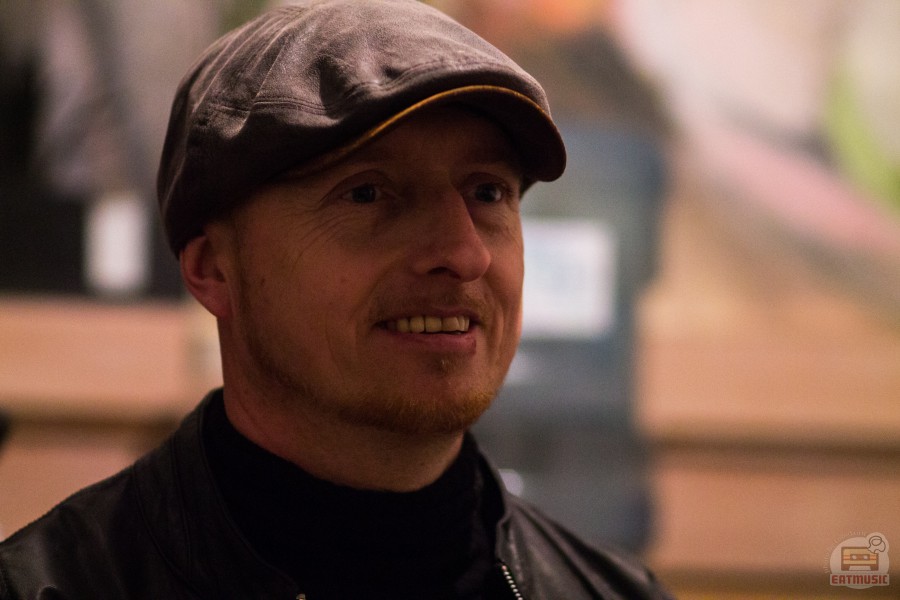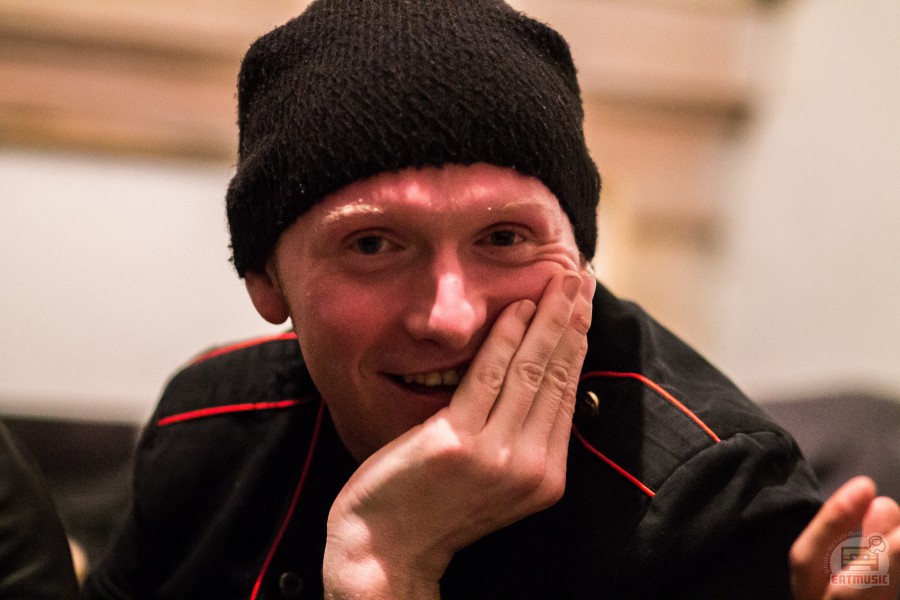 EM: What are you going not to do in 2017?
Maz: A lots of things! (Smiling) I think I just wanna make it in 2017, we've got long way to go there. We're going home from Moscow.
EM: Are you going to come back to Moscow!
Maz: Yes! Hundred percent. We set last time we came. We'll try to come back really soon as we can. So, we have to wait until next October. It depends on people want us to come back, it depends on people say how we play. If it happened, we'll come.
EM: I'm sure people want you to come back.
Maz: I hope so! That's why we wanted to come back because last time we played we actually were like Boney M.
Sean: We couldn't know if somebody was there, we've never been to Moscow.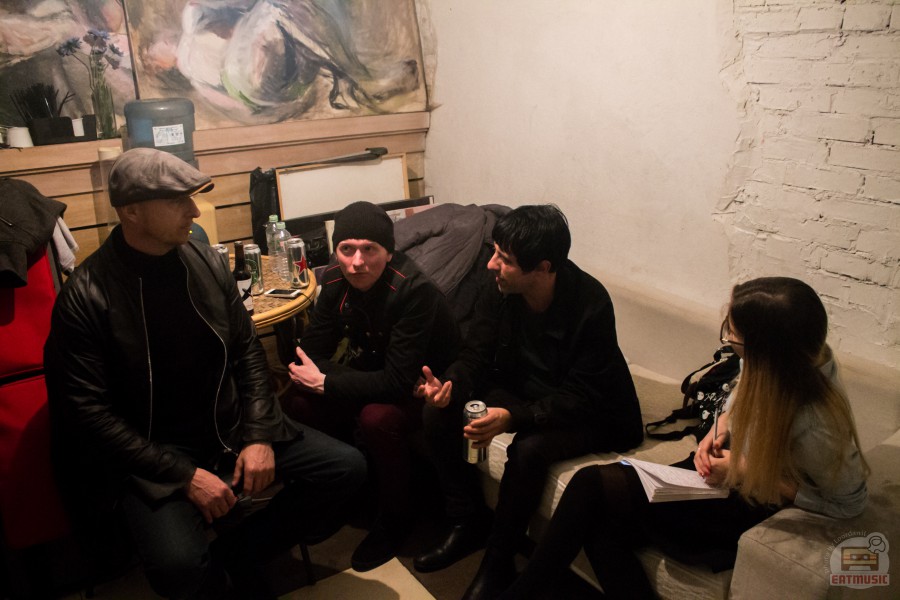 EM: Imagine this is your last question: what is your grandlife statement?
Maz: Let me survive or let me be happy! Everyone wants to be happy because life is pretty hard for lots of people. All listen to Alias Kid and always be happy! (laughing)
Sean: (laughing)
EM: Ok, guys, thank you!
Maz: Thank you very much!